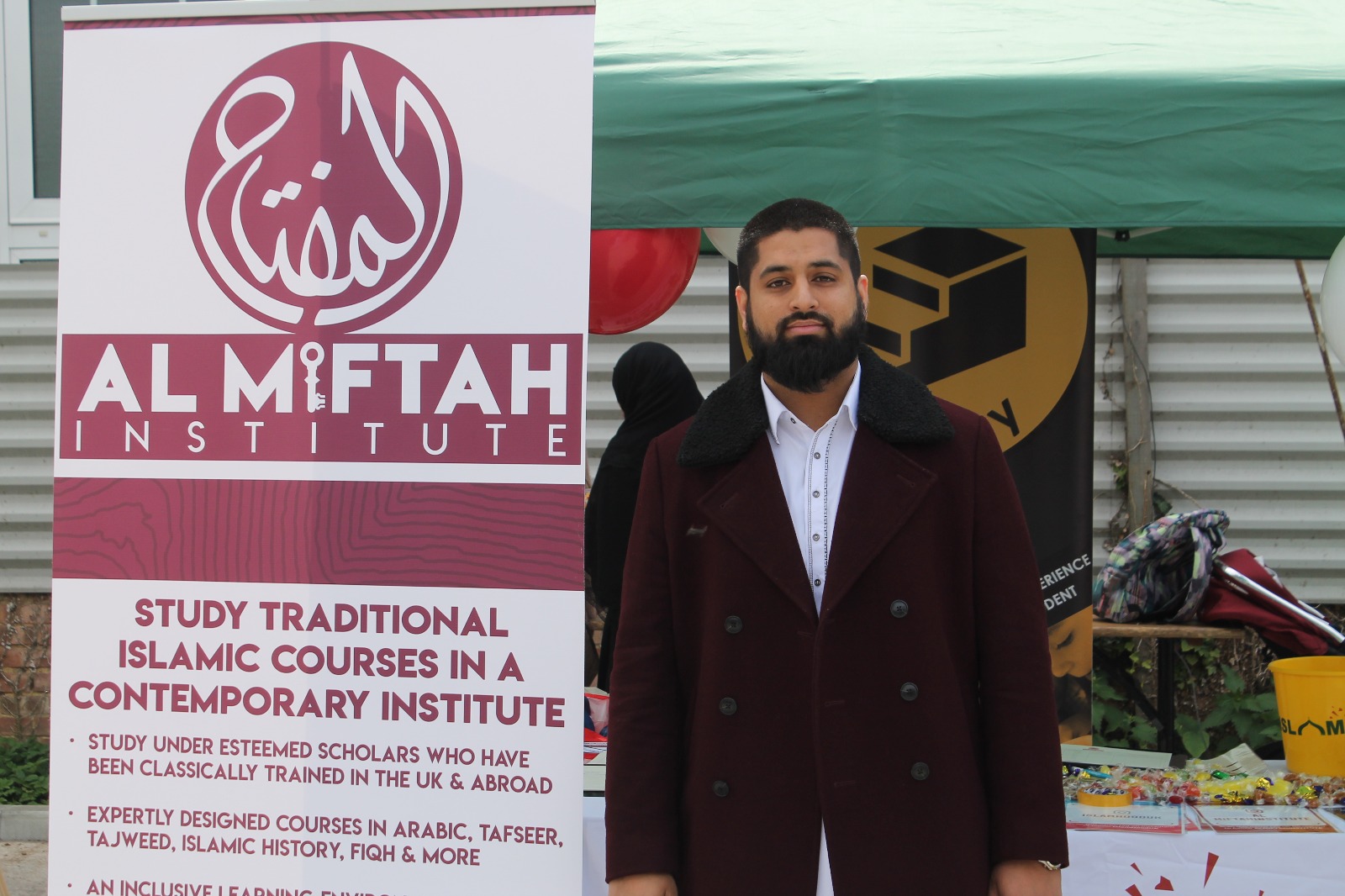 Ustadh Mohsin Ashraf enjoyed a private educational background at a prestigious secondary school, before completing his undergraduate studies, BSc Biomedical Sciences, at Royal Holloway, University of London. He then embarked on the Alimiyyah Programme at Ebrahim College - an undergraduate level course on Shari'ah & Islamic Theology which encompasses an in depth study of subjects such as Tafseer, Hadith, Fiqh and the principles of Tafseer, Hadith and Fiqh. It also includes an advanced study of classical Arabic and courses on history, leadership, politics, and philosophy.
Ustadh Mohsin founded the organisation at the tender age of 19 when he felt that his local and surrounding areas lacked structured Islamic learning. He feared that without structured learning, people would embark on a journey of learning their faith in a very disorganised manner which would be detrimental for both themselves and the wider community.
He therefore aims to provide the highest calibre of structured Islamic education, accessible to all, taught by lecturers who understand the modern-day context and are able to deliver contextualised learning. He began his journey by founding a community organisation that dealt with both youth and adult Islamic education as well as taking part in community cohesion projects. However, in 2018 it became apparent that to better serve the needs of the local and wider community, it would be much more beneficial to separate the youth wing from the educational establishment to focus on each respective audience more effectively.
Thus, Ustadh Mohsin oversees both Al Miftah Institute and the community organisation ensuring they fulfill their roles in the best way possible. He also acknowledges the fact that by excluding students who are distant from the main campus and students around the world is a big loss and all students should be able to benefit from our specially tailored courses. Thus he is working with a dedicated team to ensure that an online community is being developed and students from around the world are benefiting from the specially crafted courses.